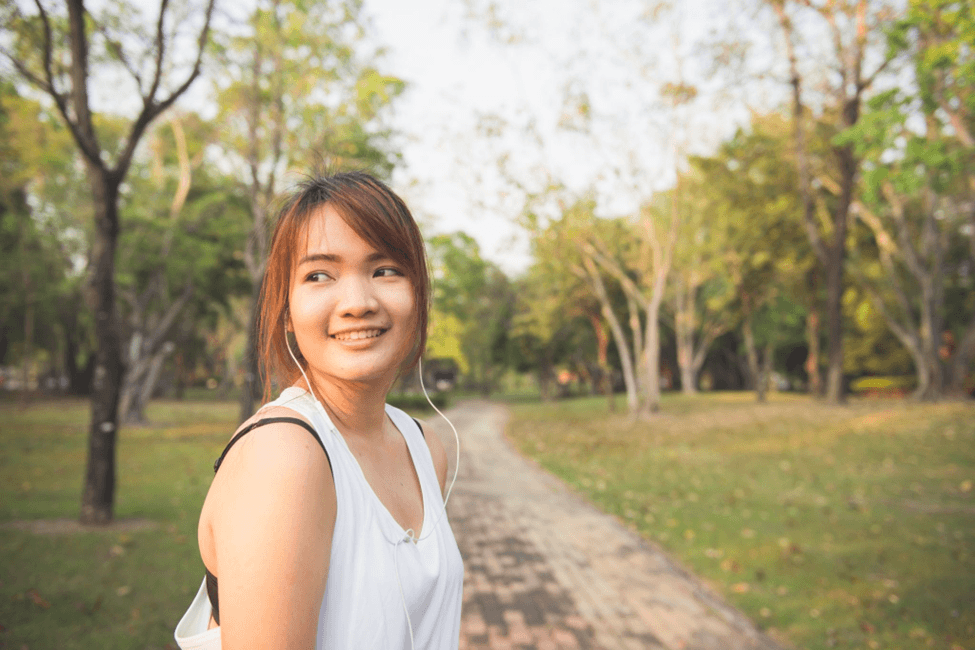 Everyone wants to be healthy, but healthy living can get expensive. If you feel overwhelmed by trying to pay for those organic veggies, brand-name yoga pants, and fancy home gym equipment, relax. Breathe. You are not alone, and there are plenty of less expensive ways to put the health of your body — and your wallet — first. Today, Zack Spring is here to share some of them.
Up Your Wellness Game
Your health is definitely not a game, but many companies have tried to gamify the process of getting healthy. Check with your employer to see if they have an employee wellness program. These programs often offer incentives both in the office and the community for employees who set and meet fitness goals. Your health insurance company may also offer discounts for things like joining a gym or not using tobacco products.
Did you know that some companies will pay you to make healthier lifestyle changes? Well Kept Wallet has a list of apps that will pay you to work out. Talk about a win-win! You can also find games on smart devices, like your watch or phone, that will allow you to earn badges and even incentives for your achievements. And if you live close to work, you can save money on gas or transportation by commuting on foot or via bicycle instead of driving your car. Even if you only commit to a mode of alternative transportation a few days per week, you'll be saving money and burning calories in no time!
Ditch the Gym
Many people try the gym route for their fitness goals, but oftentimes these annual commitments become a financial burden. Think hard about whether you need what a gym has to offer. Women Who Money point out great advantages of gyms, like higher-end equipment and access to an indoor pool, but there are many great alternatives that you can use for little or no money. Consider picking up a few hand weights, a jump rope, and a yoga mat. You can fit these items into any space and use them in a variety of ways.
Instead of a gym membership, get outside. Many parks have outdoor adult fitness playgrounds outfitted with obstacles and equipment. You can also ride your bike, take a walk, or play a round of disc golf. In fact, there are great mental benefits to being outside that can make working out in nature a great choice for your overall well-being. And if you have a dog, take them with you! You might want to invest in an escape-proof harness so that you can keep a close eye on your eye workout buddy, though.
Become a Domestic DIY Expert
You've heard about the effects that cleaning products and chemicals can have on our skin and bodies, but did you know that you don't have to pay a top shelf price for natural alternatives? In fact, you likely have these options sitting around your kitchen or garage right now. You can use baking soda to clear a clogged drain and hydrogen peroxide to clean tough stains instead of using bleach.
There are also plenty of bug repellants and personal hygiene products that you can DIY healthier alternatives for. Tea tree oil is a natural ant repellant, and you can make garlic or chili spray to keep bugs off common garden plants. You can also use a simple four-ingredient recipe to make your own aluminum-free deodorant. Not only are these items healthier, but they also cost a fraction of the chemical-laden or natural alternatives found in stores.
Eat Less Meat
While protein is an important nutritional staple, meat is one of the most expensive sources. According to Dietary Guidelines for Americans, going meatless may be beneficial to your health as well as your wallet. Protein can also come from eggs, dairy, legumes, and nuts. There are countless meat-free recipes online. You can try several nights a week, saving your cash without sacrificing your health.
If decreasing your meat consumption seems overwhelming, try creating a meal plan or even doing meal prep. Planning food in advance can cut down on last-minute trips to the grocery store or spur-of-the-moment eating out, both of which can cut down your food budget.
Make Your House Your Refuge
Having a healthy body involves having a healthy mind, too. While you're planning your fitness strategy, don't overlook the impact of your living space. Bringing some of the outside indoors through potted plants and natural lighting can lift your mood, as can reducing clutter. Adding in a natural diffuser can also ease stress and decrease fatigue, which will allow your brain and body to function more efficiently.
If your space doesn't have a lot of natural light, fake it! You can change curtains, add mirrors, or add lighter colors through pillows, paint, or rugs to brighten up your space. And the beautiful thing is that removing clutter, buying some plants, and adding a cream rug can all be done on a budget.
Living on a budget doesn't have to mean being unhealthy. It may take a little more effort, but there are plenty of ways that you can live a health-conscious lifestyle without breaking the bank. And if you find yourself mastering these healthy habits along with your own personal spin, consider turning your passion for wellness into a marketable business!
Gabriel Mohr is being as regenerative as he can possibly be. Feel free to reach out and let's expand our consciousnesses together!