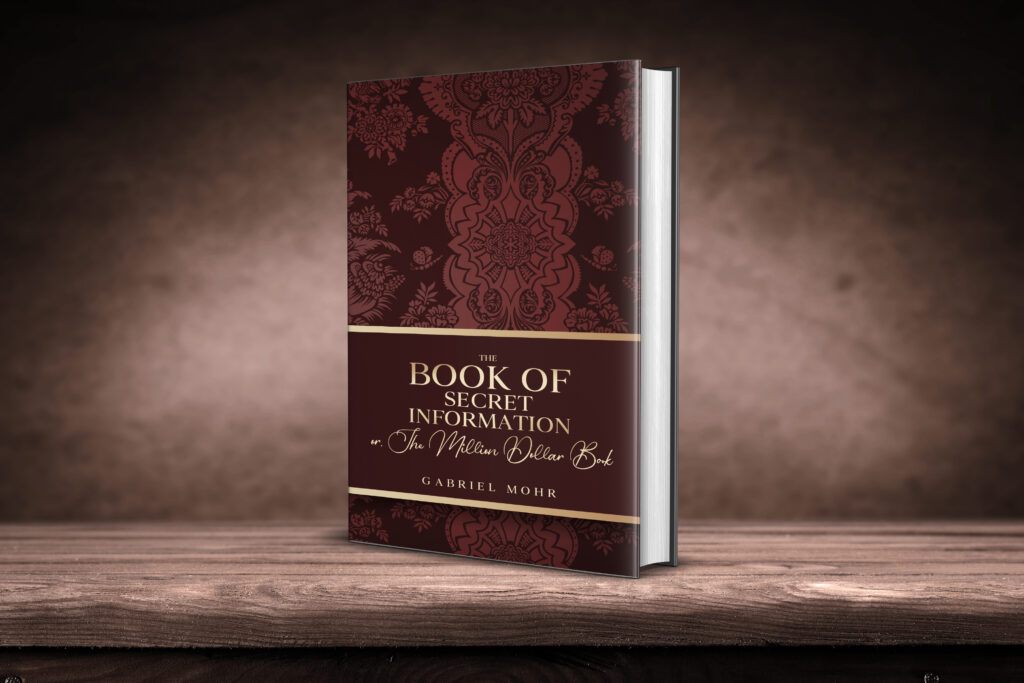 or, The Million Dollar Book
$1,000,000
We live in a world where information, especially conscious information, is highly undervalued and underrated. Entertainment has taken over the minds of many people, and information normally takes the sidelines and watches, ready to enlighten the minds of those who are willing to receiving it and, dare I say, act it out.
However, this is not enough to hide the fact that there are certain pieces of information that are so valuable, so helpful, and so useful that knowing them seems to unlock a new and refreshing respective entirely. These pieces of information are usually metaphysical snippets of knowledge, and they are so short and so compact that they may seem silly once you hear one of them! For example, an act is only corrupt if it is selfish and detrimental to human wellbeing at the same time. Simple, yet so profound that digging into it and acting from it can (and most likely will) change your life for the better, forever.
The Book of Secret Information, or 'The Million Dollar Book,' is my 5,000 word attempt at keeping some of this information hidden from all except a few, for as long as I possibly can. Much of this information is dangerous to the common man. At best, if they know anything that's said within this book, they'll consider it crazy talk and go about their day without giving it a second thought.
It's also a joke; I sat there one day and thought to myself, "what if I shared what I knew, and charged 7 digits for my efforts? That would be the funniest thing I've done in a long time." And so I began writing with little to no hesitation whatsoever, laughing all the way!
What isn't a joke is that this book is history in the making. It's the most expensive work of our time, and consequently, purchasing it will elevate your status and make you a legend amongst your peers. A legend around the world, in fact.
So, what are you waiting for? Secret information, a joke, and a place in history all wrapped up in a single book? I'll see you on the other side!
Please note:
The only way to receive a copy of 'Secret Reflections: Observations, Experiences, and Theories From The Author of 'The Book of Secret Information" is to buy a copy of this book from my personal website.
Once you make your purchase, I will send you the online (PDF) version. I print to order, so I will contact my printing partner after I send you the PDF. I'll gather our mailing address over email unless you prefer to communicate over another medium. I will repeat the same process for 'Secret Reflections!'
I do not process refunds! Once you buy it, you have it forever!
Enjoy! I know you will…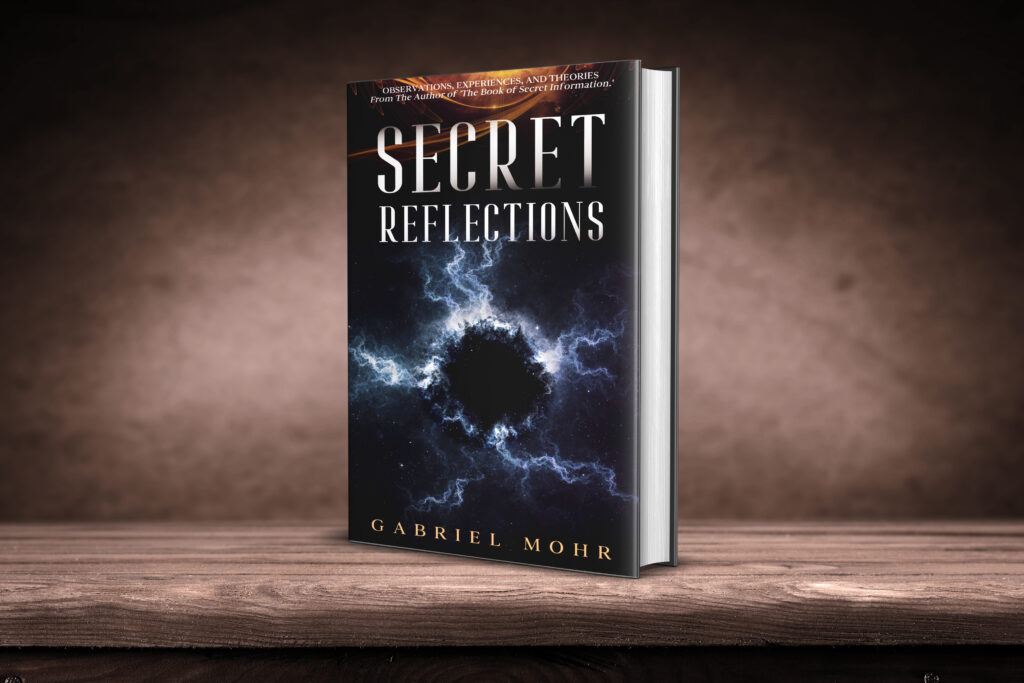 Observations, Experiences, and Theories From The Author of 'The Book of Secret Information'
???
You are resting your eyes on one of the rarest pieces of writing anyone has had the privilege of calling their own. 'Secret Reflections' cannot be purchased, and it cannot be obtained any other way besides purchasing 'The Book of Secret Information' from my personal website. I make no exceptions to this rule, except for myself.
Well done. Simply reading this text means you've made it farther than most! It means you've reached a pinnacle in your life, a point you can look back on, remember and tell your children. They will tell their children's children. So then, what happens when you dare to look inside?
Why did I do this? Why did I create an entire book that's so rare, and only obtainable through unconventional means? Partially for the fun of it – after all, these two books are a part of the same joke, one of the greatest jokes I've ever performed. Why wouldn't I make the next one difficult to obtain? Doesn't it give you more prestige than you have already, more pride than you previously felt? I certainly know it makes me laugh when I think about the ridiculousness of what I've done.
The second reason is more of a selfish one. When you buy any of my books from my personal website, I receive almost all of the money. If you buy them from any of my distributors, I see less than half of the price as profit. This addition exists, in part, to financially aid me, as I have large plans for the future.
Combining these two reasons made this a simple choice for me!
Inside the covers, you will find some of my observations on life. My theories. My "maybes." You'll discover some of the interesting things I've been through, and some of the interesting things I've seen and done. You'll have a peek into the life of someone who is emotionally and intellectually rich, and you'll get a glimpse into my overall perspective on life. Our inner worlds, in particular.
Does that sound fascinating? Intriguing? Then perhaps it's time to read the second, and final book of the series. I hope you enjoy it! I truly, genuinely do.