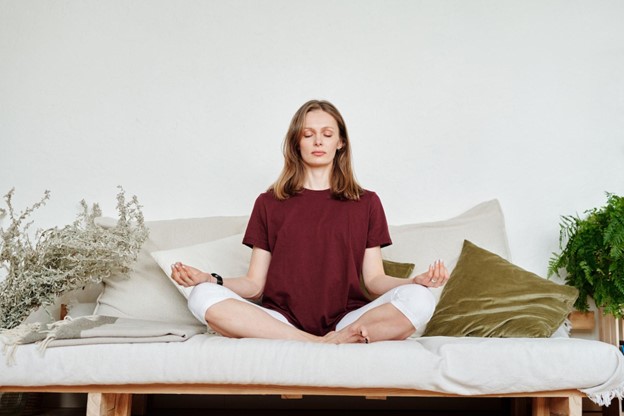 We all aspire to achieve success and accomplish our goals, but the path to success is not always straightforward. It is a transformative journey that demands unwavering dedication, persistent effort, and a strong work ethic. Every step taken toward personal growth is a stepping stone toward success. To embark on this journey, here are some invaluable tips that can guide you in your pursuit of personal and professional fulfillment, shared by GabrielMohr.com.
Exploring Joy-filled Hobbies
Engaging in a new hobby can be a transformative experience, broadening your skill set and adding a touch of joy to your life. Consider exploring the enchanting realm of music by learning to play a musical instrument, or embark on an exciting linguistic journey by immersing yourself in the beauty of a new language. By embracing a new hobby, you'll not only have something exciting to look forward to but also channel your energy into a productive pursuit beyond the realms of work. Moreover, as you progress and master the intricacies of your chosen hobby, you'll experience a profound sense of accomplishment that will fill you with pride and satisfaction.
Cultivating a Habit of Meditation and Mindfulness
Meditation and mindfulness can help reduce stress levels while also allowing us to become more aware of our thoughts and feelings. Meditation helps us tune out distractions so that we can focus on the present moment. It also helps us become better listeners by listening without judgment or preconceived ideas about what someone else is saying. Additionally, meditating regularly can increase concentration, improve sleep patterns, and boost moods
Building and Sustaining a Self-Care Regimen
Establishing and maintaining a self-care routine is essential for personal growth as it allows us to take care of ourselves both mentally and physically. This could include anything from exercising regularly to taking part in activities that make us feel calm such as yoga or journaling. Additionally, self-care routines should involve getting enough rest at night as well as eating nutritious meals throughout the day.
Collaborating with a Mentor
Having someone who can support your goals in life can be beneficial when going through changes or striving for success. Working with a mentor or life coach offers guidance when making decisions related to both personal growth and career development which may otherwise seem daunting if tackled alone. Having an experienced professional who has been through similar experiences aiding in the journey can make it easier to reach desired outcomes faster than going completely solo without expert advice along the way!
Strategies for Building a Brighter Outlook
Developing a more positive mindset is key when trying to achieve success in life–without positivity, it's difficult to envision success let alone take steps towards achieving it! Work on replacing any negative thoughts with positive ones; identify what triggers your negative thoughts; practice gratitude daily by noting things you are thankful for each day; spend time with people who bring out the best in you; find ways to laugh more often; appreciate yourself for all the things that make you unique–all these practices will help promote inner peace & contentment which will lead onto other successes!
Personal Growth Benefits of Launching a Business
Starting a business is not only rewarding but also offers numerous opportunities for personal growth. As an entrepreneur, you must wear many hats: CEO, accountant, marketer, and more. When launching a business, it's crucial to consider capitalization and budgeting, develop and execute marketing strategies, understand customer needs, and obtain necessary licenses, permits, and insurance policies. Each of these activities requires different skill sets, contributing to comprehensive growth over time.
Find Ways to Manage Stress
Starting a business is a thrilling yet formidable endeavor that comes with a unique set of challenges and uncertainties. The initial phases of entrepreneurship often entail long hours, financial risks, decision-making under ambiguity, and the immense pressure of turning a vision into a successful reality. Consequently, this journey can lead to significant stress, which if left unchecked, can impact both physical and mental well-being. It is crucial for aspiring business owners to acknowledge this aspect of the entrepreneurial journey and proactively seek ways to manage and mitigate stress. Embracing healthy coping mechanisms, such as regular exercise, meditation, maintaining a balanced diet, and seeking support through mentorship or counseling, can be invaluable. By prioritizing self-care alongside business goals, entrepreneurs can ensure they're at their best not just for their business, but for themselves and their loved ones.
Use Brochures to Promote Your Business
Using brochures to promote your business is an effective and versatile marketing strategy. They allow businesses to present information in a compact and engaging format, reaching potential customers with ease. Brochures provide a tangible way to convey your brand's message and showcase your products or services, helping in building brand awareness and credibility. Moreover, they enable you to design visually appealing material that resonates with your target audience, leaving a lasting impression. In today's digital age, utilizing a free brochure creator online can further simplify this process. This online tool can help even those without design experience to create professional and attractive brochures, thus enhancing your marketing efforts without the need for a substantial budget.
Success requires dedication, hard work, and patience. Follow these tips to achieve it! Pursuing new hobbies expands your skillset while practicing meditation/mindfulness helps you make informed life decisions. Seek guidance from mentors/life coaches for comprehensive support. Also, learn basic business skills when starting your own venture for tremendous growth potential. This package is a great start toward becoming a successful adult. Good luck!