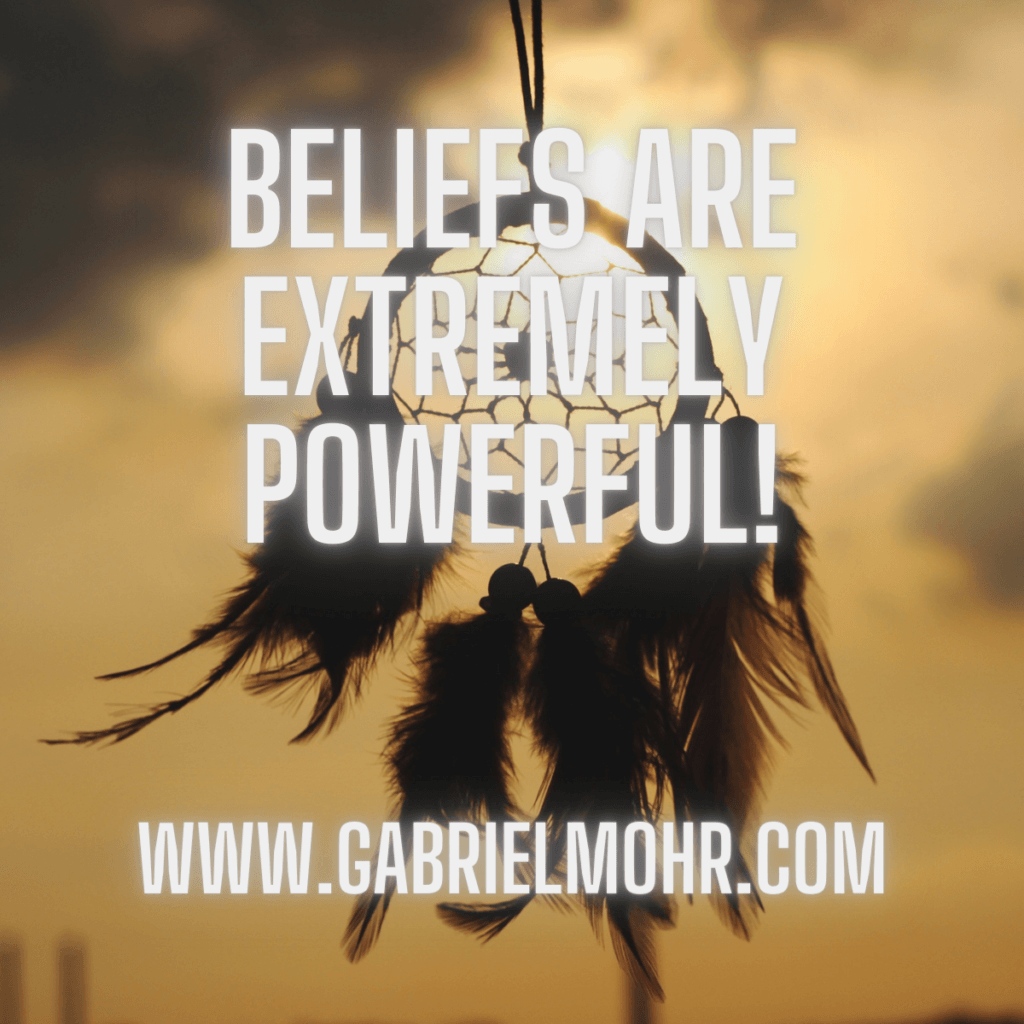 Quick Facts
-Beliefs are extremely powerful. What you believe (consciously and subconsciously) most likely determines how you live your life!
-Beliefs are powerful because of the emotions they can summon.
-You can create and disidentify from beliefs! If you do these two things you can create and have complete control of your mental reality, and your mental reality is mirrored in the physical world 🙂
Intro
Almost all of us believe something! It doesn't have to be religious and perhaps we believe in a casual sense, but almost all of us know what it's like to believe something even if we aren't consciously aware that we do so, and I doubt this comes as a surprise to you.
What may surprise you is how powerful beliefs actually are! When you believe the right things and when you believe them in the right way you will have great power and great influence, and in a good way!
What Is A Belief?
A belief is a repeating thought pattern that's (usually) emotionally charged. Also, our beliefs are often sources of emotional polarity, meaning we feel positive whenever they're agreed with and negative whenever they're disagreed with.
An auditory thought and a belief are different because thought is fleeting, whereas a belief is a thought that's repeated, reaffirmed, and emotionally charged over a long period of time.
Even just knowing this one truth puts you in a position to take care of yourself! But more on that in the section below.
The True Power of Belief
What tends to happen is we tend to identify with our beliefs and let them decide how we physically act, how we interact with other people, and how other people interact with us. This means that we can create a live out a set of beliefs that is very powerful and very regenerative to ourselves and others, and this is probably the best thing to do as far as beliefs are concerned.
Let's say we identify with the belief "people love to give me money." Since money is a positive thing and since such a belief implies that money comes effortlessly, there will be a stark absence of stress if you choose to believe it. An absence of stress usually means an increase in confidence and a state of relaxation, and both of these states are healthy, positive, and desirable for biological and psychological reasons. In other words, if you act from this belief, people will probably give you more money than if you didn't act from this belief!
Let's look at another belief, "life is tough, and surviving is difficult." If you identify with this belief then you'll be focused on surviving and not thriving, and you'll also focus a lot of your time on being tough. You'll probably spend a lot of time subconsciously sabotaging yourself so that surviving will be difficult to reaffirm the belief that surviving is difficult. You'll hang around people who believe the same thing which will reaffirm your belief even more, which means you'll probably pass on this belief to your children. Enough people are doing this at the moment to create a "survivalist world," and I find it disgusting.
When you create and live by a belief you will literally do everything you can to reaffirm it since you subconsciously use it as a source of emotional polarity. But beyond this, identifying with a belief will also determine how other people interact with you as well since beliefs can control body language, your tone of voice, what's being said, and your actions, all of which are picked up by others fairly quickly! Belief can be quite strong in either a positive or a negative sense, and identifying with them can make it better or worse depending on the belief.
How It Can Be Positive, and How It Can Be Negative
It's worth mentioning that most of us have a mixture of positive and negative beliefs, and that sometimes these beliefs even contradict each other. We can believe that working hard is the right thing to do but we can simultaneously believe that surviving is difficult, and identifying with these two beliefs make for an entire life of hard work and constantly being broke.
It can be positive when you ask yourself, "what do I believe?," write all of your beliefs down, write down a set of beliefs you'd like to adopt, disidentify from the beliefs you don't want to live out anymore, and adopt the ones you want! How it can be negative is by simply doing nothing and letting your negative beliefs fester, or by adopting more negative beliefs for one reason or another. 
It's also worth pointing out that one belief can invoke a certain kind of emotion, and that emotion can invoke other beliefs and emotions. There is such a thing as a "core belief" where one belief is lived out and other beliefs and emotional experiences are created from that core belief. This is great when positive beliefs are core beliefs! However I feel like many of us have negative beliefs as core beliefs, and that's partly why it's so hard to change from negative beliefs into positive beliefs.
How To Harness Beliefs For Yourself
Of course, we can harness beliefs for our own purposes! I greatly recommend forming a purpose that is in the best interest of your wellbeing and the wellbeing of everyone around you so that your beliefs will line up in a regenerative way!
How I do it is I write down my current beliefs and the beliefs I want to add into my subconscious. I change my current beliefs to be in line with my purpose (being regenerative to myself and other people) and I disidentify from the ones I don't want to hold onto. Then, I consciously choose to add the new beliefs (IE, "I choose to believe that I'm powerful") on a consistent basis.
Usually, it takes a week of affirmation to truly change and add beliefs, especially if I'm trying to change a core belief. Perhaps it will be longer or shorter for you, but I recommend following the way I do it because repetition is how your current beliefs got there in the first place!
If you choose to do this, and if you really believe the best things you can possibly believe you'll be sitting pretty in one of the best places in the world, psychologically and emotionally speaking! Physical success won't be far behind either, of course!
Conclusion
Understanding the true power of belief and how to harness it for positive purposes is the best way to live a healthy life (alongside psychedelics ;)). I truly hope this post is informative and helpful, and I'll see you in the next article!