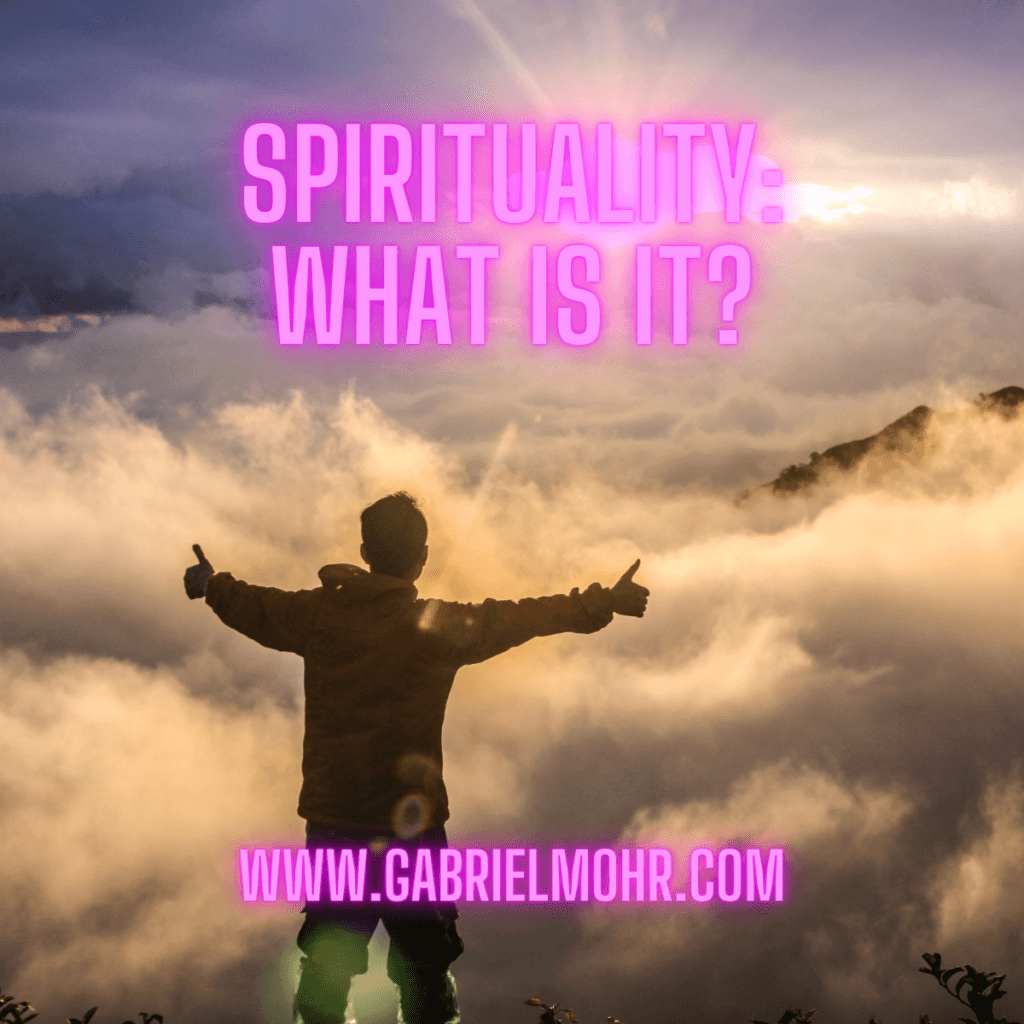 Quick Facts
-There are different levels of realization within the spiritual realm. Some are deeper and more thorough than others!
-Having the intention to open our 3rd eye more and more is the quickest and most effective way to understand what spirituality is!
Intro
Spirituality is something that's been experienced and discussed for many, many, many years. Some people have many spiritual experiences, some don't have any, and some even vehemently deny any kind of spirituality altogether.
I am writing from the perspective of someone who isn't spiritual in nature but who is receiving spiritual experiences anyway. These experiences are so intense and so meaningful that I don't even want to talk about them for fear of trivializing them – instead, I'll write about the modern-day view of spirituality, what the point of spirituality is, and all about opening our 3rd eye. Enjoy the read!
Modern Day Spirituality
In 2020, spirituality isn't very prominent on our planet at large. There are certain countries and certain groups within most countries who are spiritually inclined, however, the majority of the world isn't very spiritual, rather it is religious; they believe, and believing is one step away from true spirituality, even though it certainly has its place.
Modern-day spirituality largely consists of astrology, special physical things (such as crystals), conscious tattoos, ecology, and spiritual wear (dresses, bracelets, necklaces, earrings, etc). If someone has/knows of these things but they do not have an open mind, they are participating in a shallow (but meaningful) depth of spirituality.
Some people go deeper and master the art of medicine, move to countries that are more spiritually minded, grow special plants and mushrooms, commit their lives to their beliefs, consciously seek out conscious knowledge, etc, etc. If someone does these things but they do not have an open mind, they're participating in a deeper (more meaningful) depth of spirituality. This is as far as most people go and it suffices to cover spirituality as it's perceived and acted out by most modern-day people.
What About The Most Meaningful Spirituality?
The most meaningful spirituality, as it's perceived by me, is when your mind is open, all of your beliefs are gone, and when your 3rd eye is open. After all of this, it simply depends on the intensity and complexity of which feelings are felt and visions are seen, which is why psychedelic substances are so powerful and meaningful – they offer you the opportunity to ramp it up to an 11.
What does having an open mind mean? I opened my mind by choosing to have an open mind, and the difference between then and now is then, I couldn't control my feelings or actions and I didn't have a lot of imagination/spiritual experiences. Now that I've decided to have an open mind I can control my feelings and actions (even though it's sometimes difficult), I have a very strong imagination, and I have many spiritual experiences that especially happen when I'm asleep. I imagine that having an open mind is relatively the same for you, although I think that exactly what you experience will be far different than what I've experienced.
What about when all of your beliefs are gone? You can have your 3rd eye open but having tons of beliefs (especially detrimental beliefs) will limit the amount of spirituality you experience and they will also determine how you live your life altogether. It's possible to disidentify from each and every belief you possess (even the subconscious ones), and what will be left? Some people call it God, some people call it death, some people call it I, some people call it source…
And what about when your 3rd eye is open? Having your 3rd eye open simply means you can see and experience spiritual happenings within your own body (your head, to be exact). It's hard to be bored when your 3rd eye is open because you'll be having amazing dreams, meaningful meditative experiences, and you'll see all kinds of things even if you don't ask for them! DMT (dimethyltryptamine) is the physical chemical that stimulates the opening of the 3rd eye, if you smoke enough of it you'll have an experience that transcends meaning itself. Don't believe me? Try it.
Truly spiritual people don't believe, far from it – they observe what's happening in their heads, first and foremost. Carl Jung was asked if he believed in God, and he responded with "I don't need to believe, I know." Mind you, he wasn't necessarily stating that he believed in God, what he was saying was something akin to, "I understand what you're trying to say because I have personally experienced more than what you're aiming to comprehend."
They observe meaningful and intense experiences, and often these people have the more emotionally rich lives, like Terrence McKenna. Their massive insight and emotional (and usually intellectual) maturity often influence their emotions in a positive way, which means they're very polarizing to other people – some people enjoy intelligence/positive emotion and some do not!
Truly spiritual people can regress back into the other parts of spirituality (as well as anything) should they want to. Usually, they can regress without becoming possessed or consumed by the relative unconsciousness, although sometimes this happens as well.
The Point of Spirituality
Is there a point to dancing? Is there an objective, or a place to end up at? No, we dance for the feeling, the experience – we don't meditate because there's a point, but because we wish to experience, and feel.
I say the only thing to really do is open your 3rd eye, and that the rest (of your life) comes naturally. Opening your 3rd eye is a combination of good consistent psychological choices ("I choose to open my 3rd eye,"), a healthy diet, and good caretaking of your mind and body. Be healthy and make the right choices, essentially!
Many people become spiritual because they wish to heal from psychological and emotional pain, and that may be a solid reason to begin! However, spirituality gets even crazier once all of your psychological stuff is healed, so be prepared for that 😉
Opening Your 3rd Eye
First of all, should you? Or is it better to stay away from it? If you're already on the path there's no turning back but if you haven't begun yet, I suggest consistently exercising and doing what's best for yourself and others. We don't need to open our 3rd eye to live a meaningful life on this planet, just the simple things will do – no sugar, no processed meat, no obsession with negative opinions and negativity in general (older people, I'm talking to you!).
But if you're going to open your 3rd eye anyway, it's… Interesting to say the least. Much meaning flows and spirituality becomes a felt reality instead of an abstract belief system, and sometimes it even turns into a practice. Like I mentioned above it's a choice that you make – will you choose the blue pill or the red pill? Many people tell you the red pill is the way to do – I'm here to tell you that either pill will work in your favor if you stay healthy and make the right decisions 🙂
Conclusion
Thank you for reading and I'll see you in the next article! Just make sure to meditate a while before reading some more 😉